How can I check my gaming history on the App?
App-Gaming History
When you are on the app, you can go to the following Menu-My Account-History-Gaming History. Here it will show you your gaming history, and you can alter it to any specific time period from the current day to the last 90 days.
Here is a visual representation of how it looks: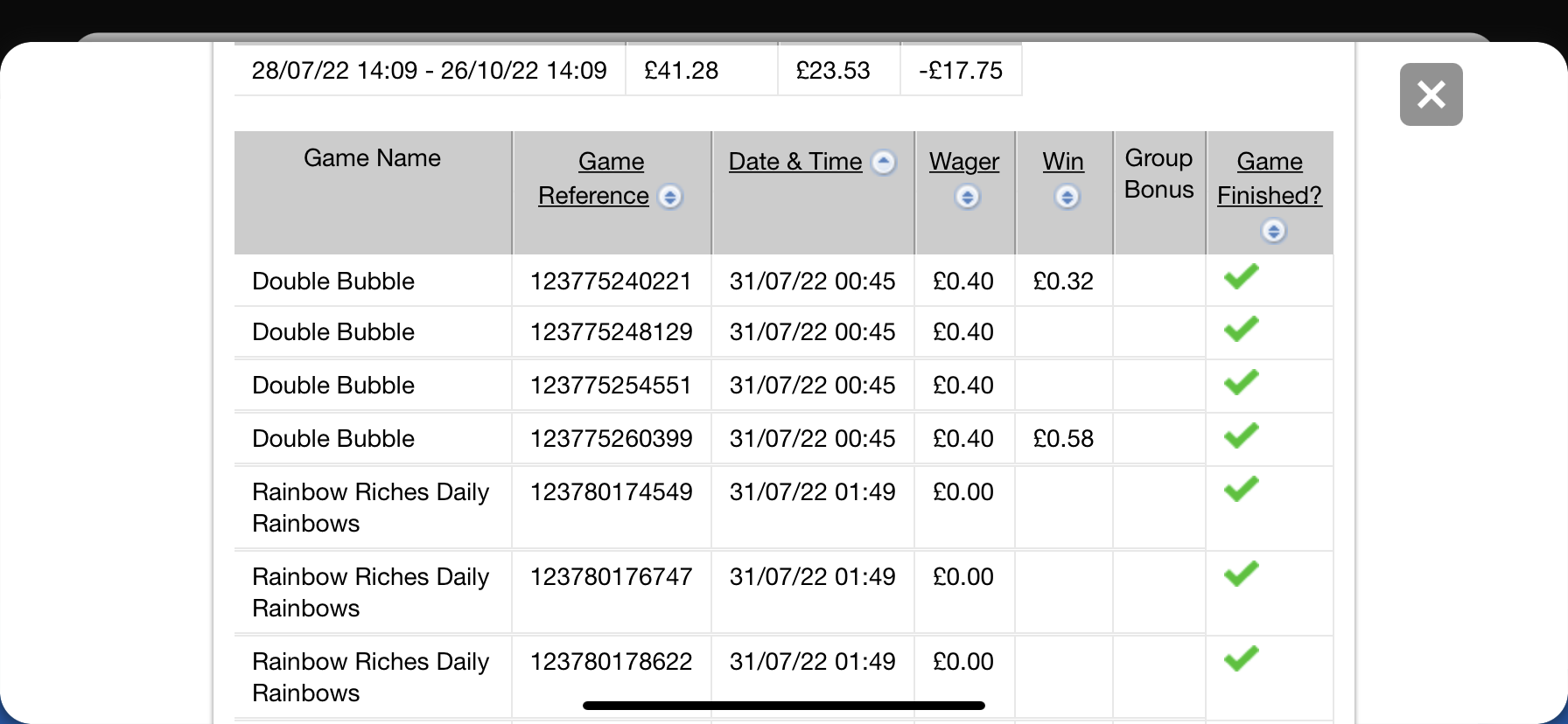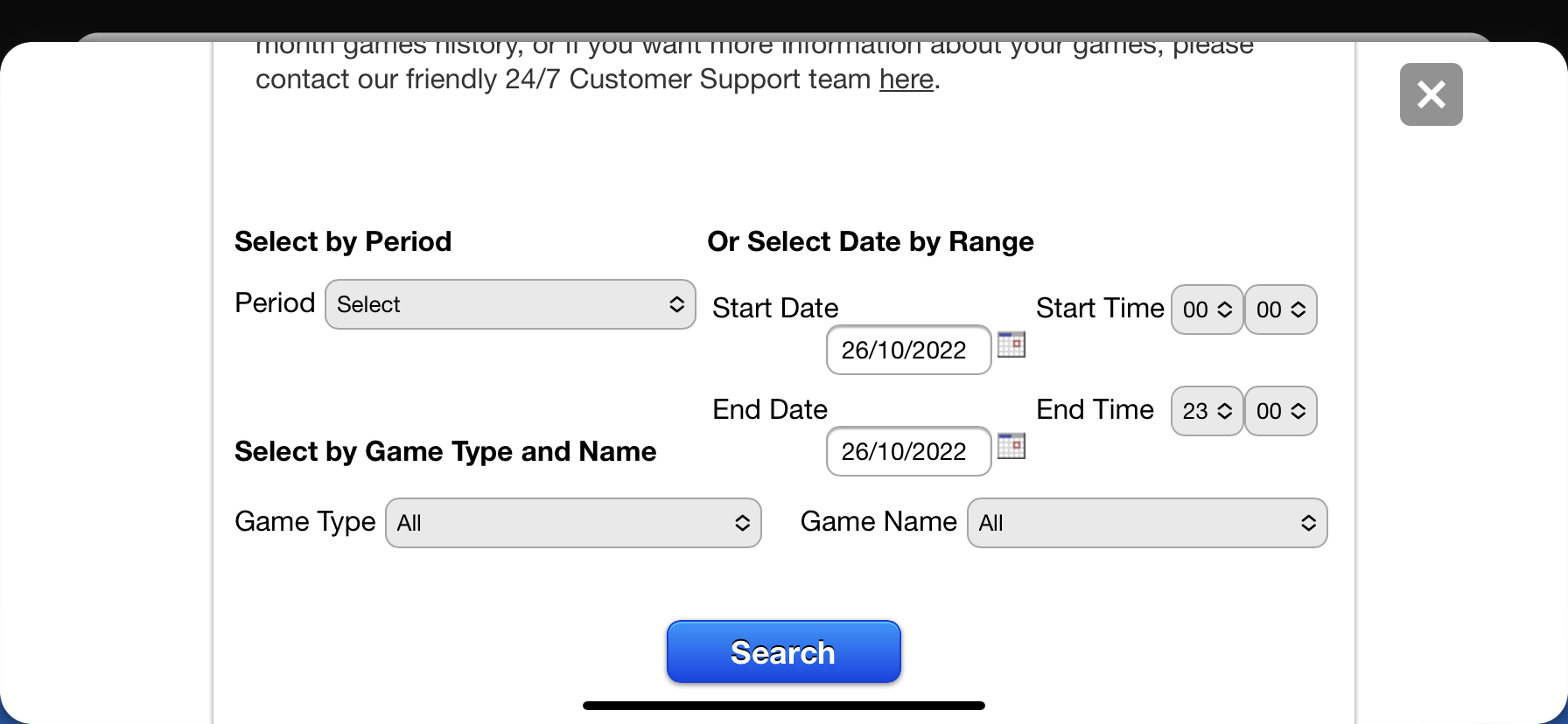 Game Finished? Key:
- The game has not been completed yet.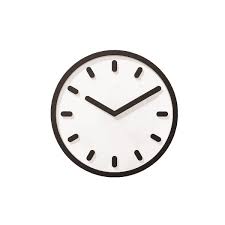 - In Progress
- Game has completed